News for the comming kite-and windsurfing season at Bulabog
According to the principle "I AM THE BOSS! " the boys from Funboard Center Boracay have chosen a new business strategy for the comming kite-and windsurfing season. The new uniform shows clearly who calls the tune...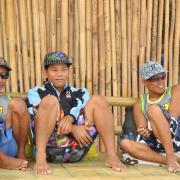 The responsibility of our kite and windsurf instructors will be based on a horizontal managment. Relaxed and laid back on the bamboo bench they will watch the action at Bulabog Beach. What a great life!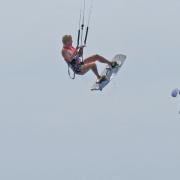 Only on the vertical level the real boss is allowed to go ballistic and get some air to keep the overview of Bulabog Beach. Don't worry!!! Everthing is under control and our surf center Funboard Center Boracay is looking forward to welcome you and make your kite-or windsurf holiday unforgettable!