Boracay Island
Boracay - in the daytime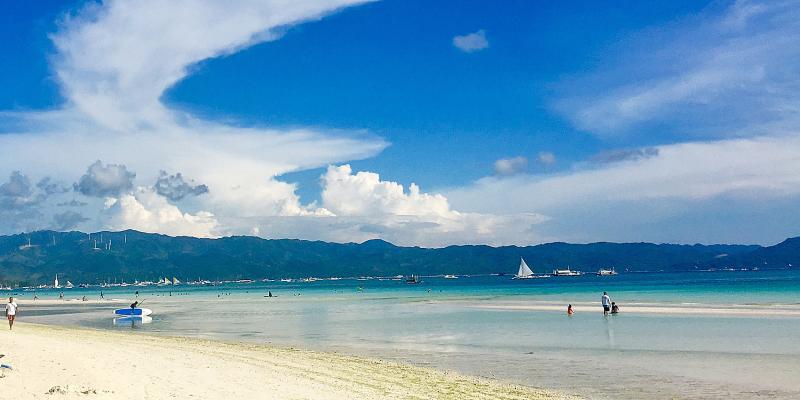 The tropical island Boracay is located in the northern part of the provence Aklan and is one of the most favourite travel destinations in the Philippines. The White Beach is voted for many times as one the top ten beaches in the world. At White Beach you can enjoy a great variety of different kinds of sport or entertainment as diving, sailing, snorkeling, frisbee or just walking along the beach.
Boracay - in the evening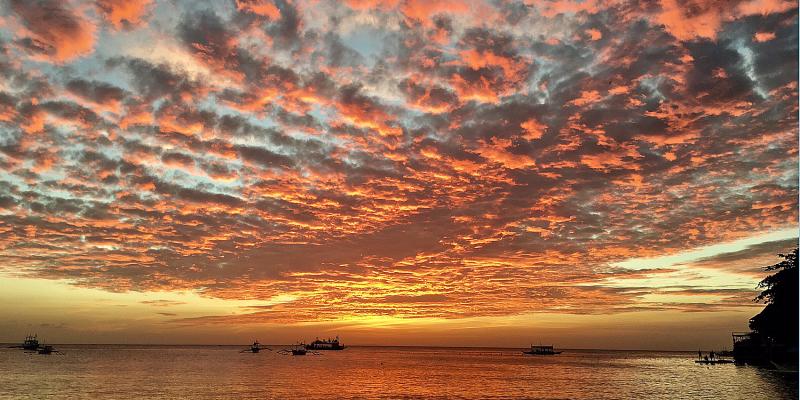 Boracay is famous for the spectacular sundowners. You should enjoy this natural highlight with either a cocktail under a palm tree or just relaxing on one of the local sailing boats. For dinner time you will find lots of different restaurants and bars all over on the island. It will be your choice as nearly for every taste and budget you find the right place, from simple but good local fresh seafood directly on the fish market or up to haute cuisine in 5 star hotels.
Boracay - by night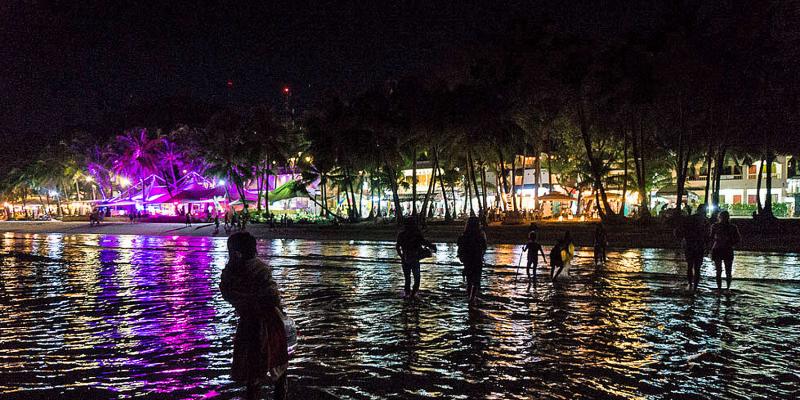 If you like to party, Boracay is the right place to be. It might be difficult not to find a party somewhere on the island. If you prefer silent and romantic nights, there are many nice and small beaches on the island for candle light dinners or what ever you fancy doing by night... :)
Boracay satellite map - a view from above
Take a look at our beautiful island, located amongst all the tiny Philippine Islands.