Final results of the 4th Kite Asia Tour in Boracay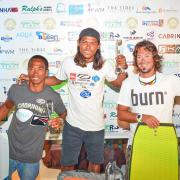 Round 3 of the KTA Asian Kiteboard Championship Tour has finished with great results for Boracay's local riders. It was Easter week and it was crazy anyway on the island...Bulabog beach it's great one to be part of, especially when all kiteboarders all over the world come together to make this event even more spectacular. Asian's top kiteboarders will meet soon for the 4th round in China on Pingtan Island on May 8th.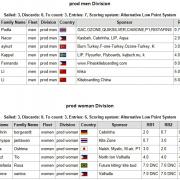 Taner Akurt was missing the event in Thailand, but caught up back on Boracay with the 3rd place after Ken Nacor PHI, sponsored by Cabrinha. The Champion is Narapichit Pudla from Thailand, sponsored by Ozone. Taner left his raceboard from NORTH with Funboard Center Boracay to let the team train for the next season and make all Kite-instructors joining at the 5th event of the Kite Asia Tour in 2014. With the forecasts improving everyday we might start already next week...