Beautiful Boracay Island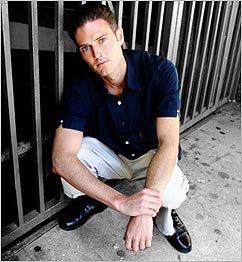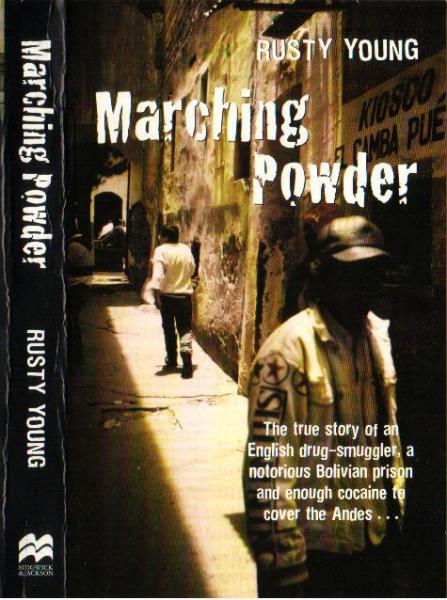 Rusty Young calls himself proudly an " independent kiteboarder". He is also the author of Marching Powder, soon to be release as a film. Here is his impression of Boracay Isand....
It is not surprising that Boracay is frequently named Island of the Year. Safe. Long white sandy beaches. Clear blue water. Friendly locals who speak good English. Relatively cheap. And everyone you meet is in holiday mode. What's not to like? I arrive here for a friend's wedding and doing some windsurfing, and decide to take a three-day kiteboarding beginners course with Funboard Center Boracay.
"If you're already a windsurfer, you'll learn quickly," says Simone Bartmann, the German expat who established Funboard Center 12 years ago, one of the first 'surf stations' on the island. "At the time, there was hardly anything here," she tells me. "Now everything has really taken off."
And indeed it has. I look out through the palm trees across the shallow, blue-green waters of the Bulabog lagoon and see hundreds of brightly coloured kites, bobbing and swaying. It's an incredibly beautiful sight, mesmerising even. As a novice, I stare in open-mouthed wonderment at how all those criss-crossing 25 metre lines don't get tangled.
But that mystery will be solved later; right now it's time to start my lessons. "These are perfect learning conditions," explains Martin, my instructor. "Onshore winds and waist-deep water that is sheltered at low-tide by that long reef."He's patient and attentive. Soon I begin to get the feel of the kite.
After Day 1, I can body-drag and am so excited I can hardly sleep. After Day 2, I am tired of face-planting, being dragged downwind underwater and losing my board. I've swallowed half the lagoon. I'm hopeless. I hate myself. I'm ready to quit. By Day 3, I am completely addicted. Martin declares me an 'independent kiter'. I decide to push my flight back a week. And then a month. And then another three months.
During those four months, I had the time of my life on Boracay. Of course, kitesurfing is completely addictive. But it's not just the sport itself. The Bulabog side of the island has an incredible, positive energy, with super-friendly kiters from all over the world who create a real community vibe. True, there are plenty of show-offs, pulling radical free-style stunts only metres from the sand to impress pretty girls in bikinis. It's also a competitive sport. In February, Boracay was host to the Kite Tour Asia, which attracted a strong pool of international talent as well as local pros like Andrey Salnik and Kathrin Borghwardt and 13-year-old Christian Tio (Junior World Number 2).
However, there's none of the aggression you sometimes find in crowded surfing spots. As I walk along the beach, listening to speakers blaring out deep house beats, everyone smiles and greets each other. When a beginner gets in trouble, I see three people rush out to help him.
Kitesurfing, however, is not the only thing the island has to offer. After an exhausting day on the water, you can walk 5 minutes to White Beach (the island is only 1km wide) to watch the spectacular sunset from one of the many beach bars. In the evening, choose from scores of restaurants and bars with live entertainment. No shoes. Flip-flops only – everything here is on the sand.
For singles, there's plenty of romance to be had in the bars and clubs. This is definitely a big party island. They hold 'raves' to celebrate full moon, half moon, quarter moon and even no-moon! Any excuse to drink and dance. However, for families, many hotels and restaurants are also children-friendly.
"Kiters are generally cool people," Simone tells me over a few celebratory beers on the night I buy my first set of equipment. And she's right. The sport attracts a certain type of person. Of course, I haven't completely given up windsurfing, but I'm now proud to call myself a kiter.
Over the coming months, I begin to look for greater kiting challenges. For intermediate riders, high tide at Bulabog allows small swells over the reef, providing ideal 'bump and jump' conditions. There's also the possibility to ride downwind to Puka or across to Union Bay (on a neighbouring island) and then catch a ferry back with your equipment.
During the regular storms, advanced riders can enjoy the perils of six to eight foot swells swilling over the reef.
However, the highlight for me was a three-day adventure trip to the tiny island of Seco Island, a 400 metre strip of sand 50km out into the Sulu sea. A three-hour ride by outrigger, conditions were primitive. Bring your own food, beer and firewood. Sleep under your kite. But well worth it for the 25-30 knot winds that howled through all day, every day.
After too many Tanduay Rums, we even went for a "night kite". Not a wise decision in darkness with offshore winds, particularly when the rescue-boat driver was too drunk to crawl. But I survived. And I will return to Boracay again and again because, to my mind, this place kicks Bali as a holiday destination, despite the lack of surf. For a few extra hours of travel, Boracay is well worth the journey!