Kite Equipment
2015- GAASTRA kiteboarding features SPARK and PURE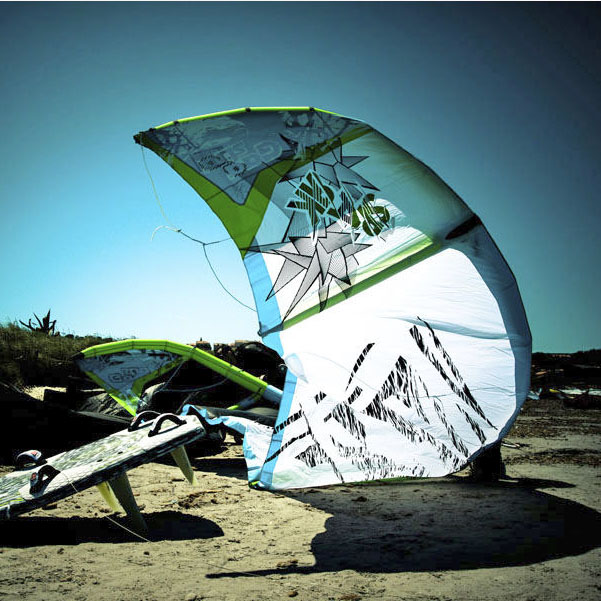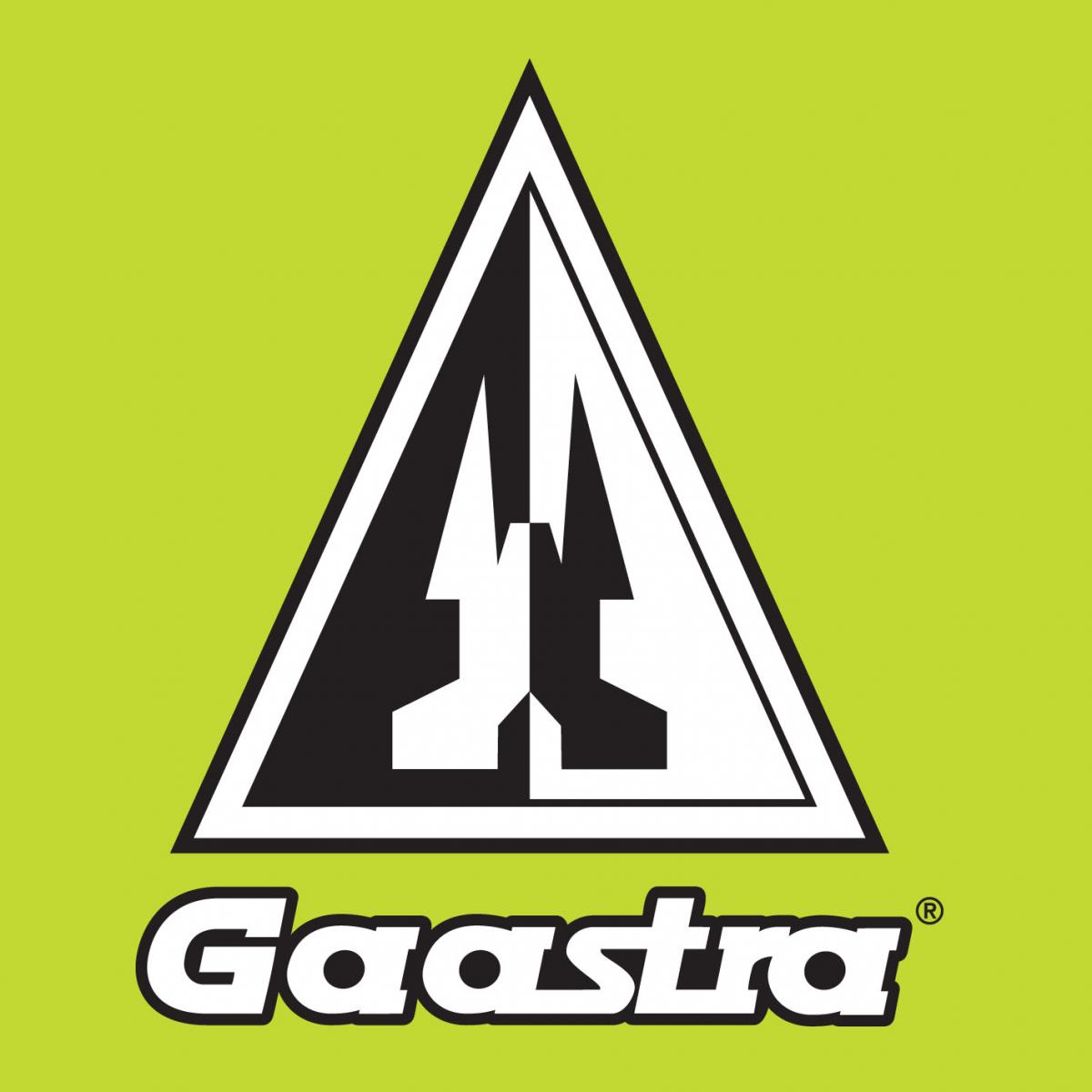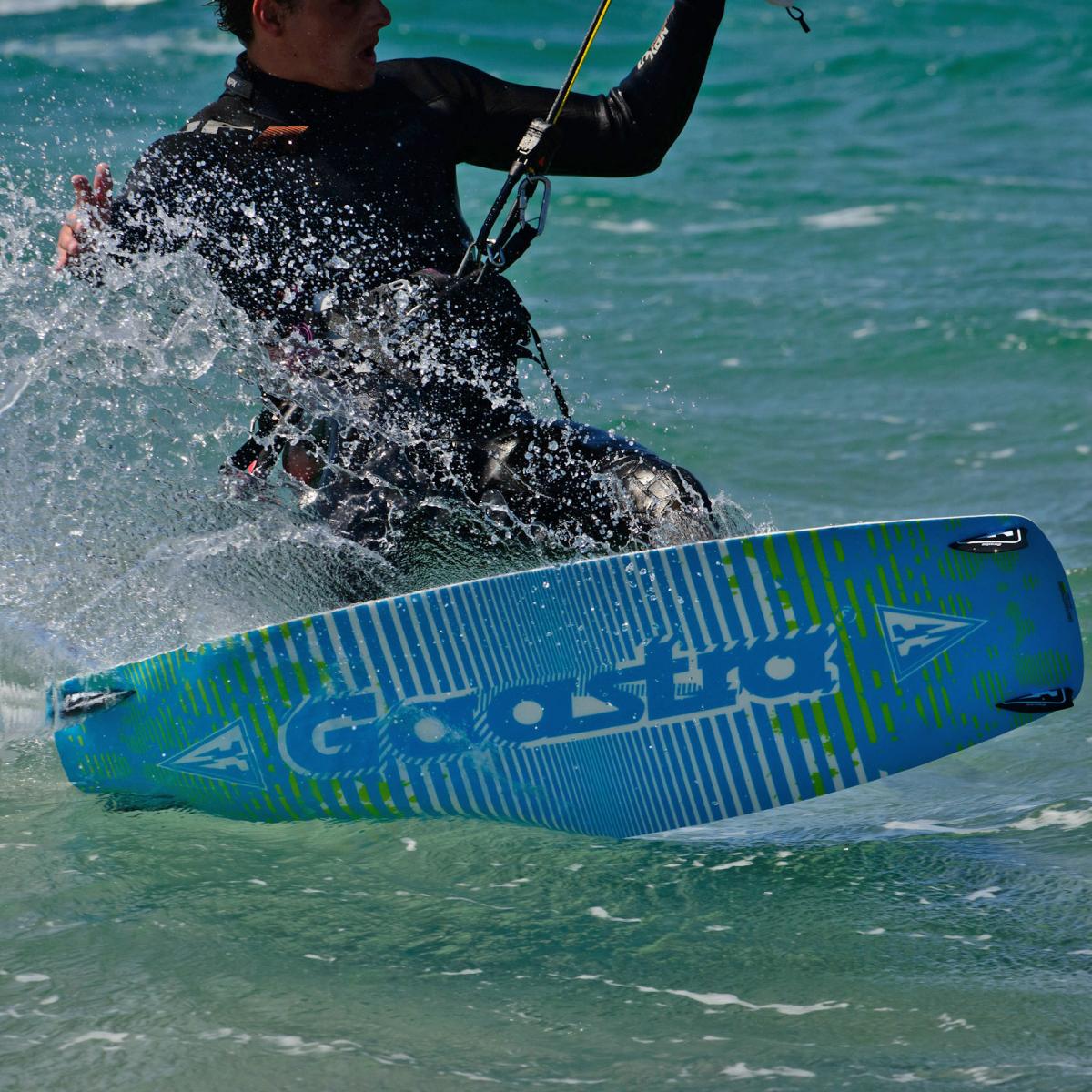 Our KITES
---
---

Gaastra's most universal flying machine "the Spark" offers all-round versatility and power. This true crossover kite covers all aspects of kitesurfing. An amazing kite with huge depower that will work in almost any conditions, no matter what your style of riding is. Outstanding low end power and top end stability give extreme lift and hang time while in complete control.
SUPER EASY RELAUNCH is the main reason why Funboard Center Boracay uses the SPARK for teaching.
---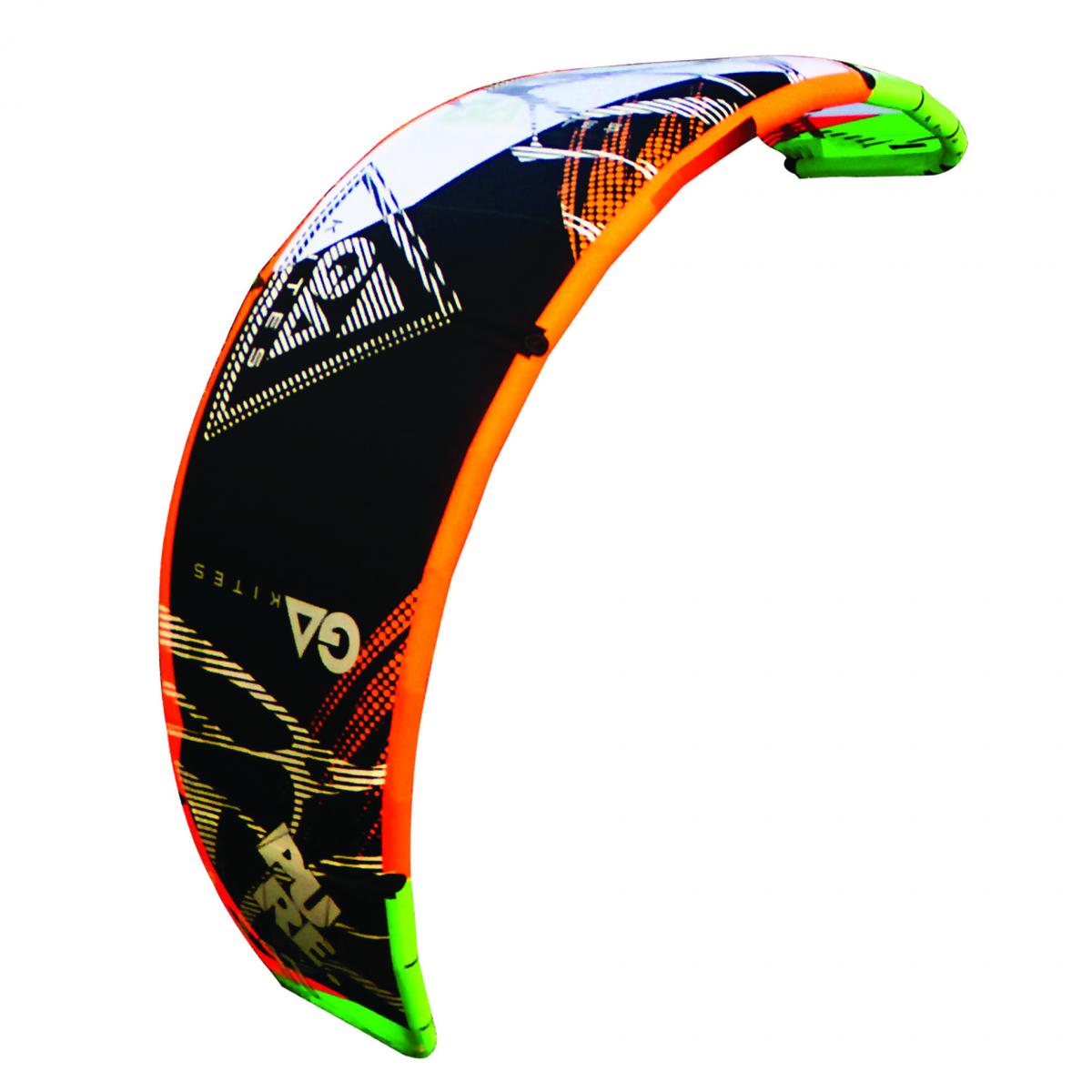 " The Pure" is the all in one kite dedicated to freestyle competition. Precise bar pressure and a rigid tip shape make this the perfect kite for freestyling. The special tip shape achieves super direct handling with ultra quick turning speed. The Leading Edge bridled arc with 3 Strut design offers a C-kite feel, without making compromises in depower, control and safety. It´s an excellent for kite looping and optimized for unhooked handling. An explosive and direct responding kite that blends the best C kite characteristics with Supporting Leading Edge attributes.
Available for rental at Funboard Center Boracay for intermediate kiteboarder anf Freestyle-Lovers.
---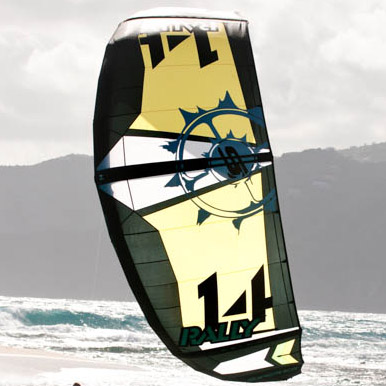 The RALLY is still one of the most versatile kite ever produced and defines more confidence. This is excactly what we need for our the school to make every kiteboarder happy. The non-problematic handling is a hige advantage for all kite-students and beginner. The Rally is such a sweet tempered kite with huge power. Never before has one kite been able to accomplish so much for so many different styles of riding. The Rally delivers incredible wind range, maneuverability and low-end power. Quite simply it's the most efficient and user friendly kite next to the Spark. No matter if you are new into kiteboarding or already into waves or freestyle, the Rally  can handle anything you can throw at it.
The 2015 Rally is available for renting at Funboard Center Boracay in sizes  6m, 7m, 8m, 9m, 10m, 12m and 14m
 
---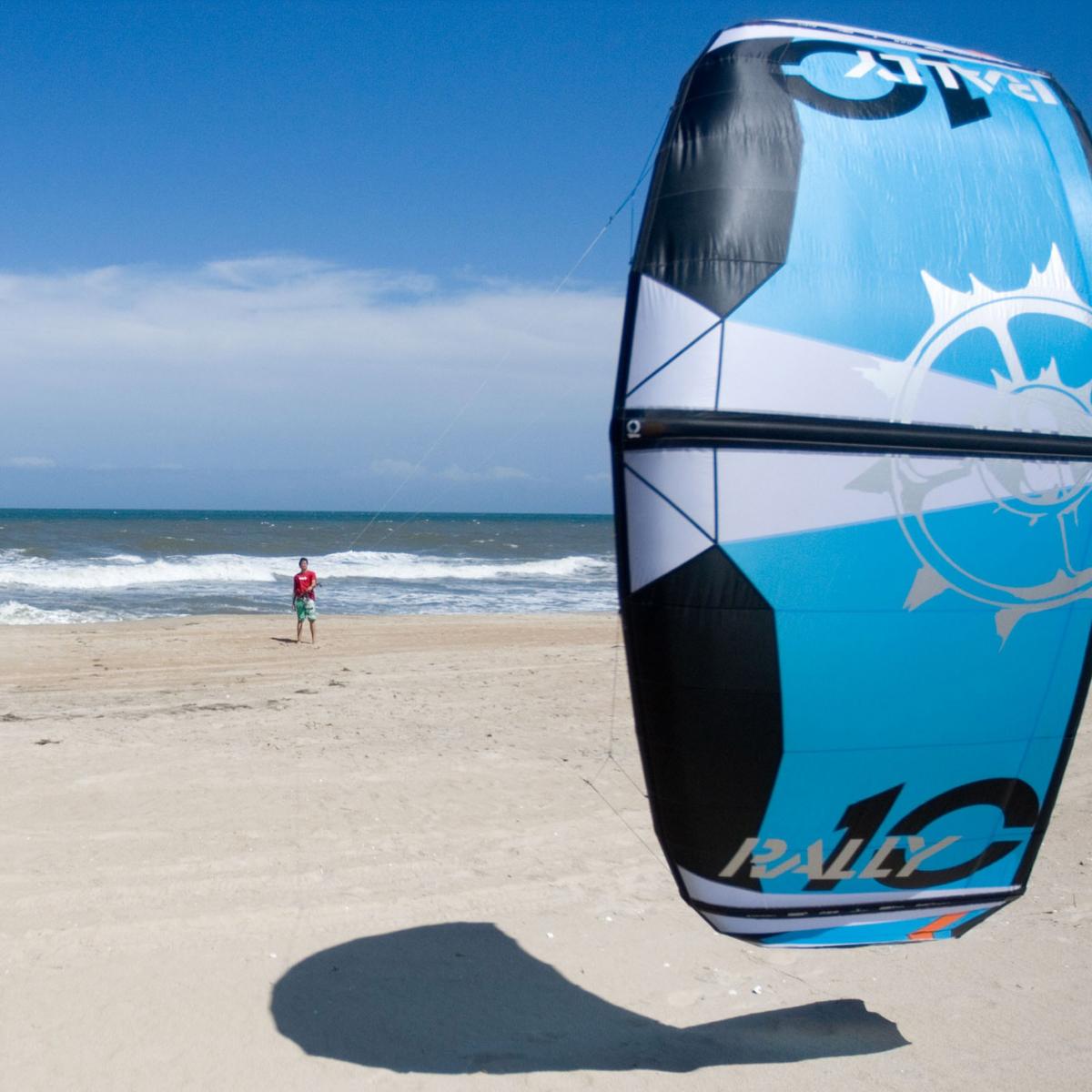 Evolution instead of Revolution - Slingshot presents one of the most progressive kites in the lineup and is focused to keep heads turning. For 2014 the new RALLY is faster, more maneuverable, and offers better low-end power making it the most efficient and user friendly kite in the world. Compared to the 2013 Rally the 2014 version feels like it has slightly quicker and more direct handling. Just perfect for our kite lessons and a fast progress for all intermediate kitesurfer. The Rally's stability remains great for 2014. This kite has great downwind drift and simply will not fall out of the sky even when carving downwind with a lot of speed. This trait alone makes it well-suited and very forgiving in the surf. The Rally also features easy relaunching and great low-end power. Upwind and jumping performance are good with medium bar pressure.
---

The Slingshot RPM is the original "Open C" kite that started it all. It has become a riders favorite throughout the world in just a few short years. The RPM pushes kite design to a whole new level, inspired by Youri's world dominating performance. The 2013 RPM sets the standards of durability and stability while maintaining it's legendary flying characteristics and aggressive look. We can talk about this kite all day, but the best way to experience this kite is to get out on the water and ride it yourself.
RPM in sizes 8m, 9m, 10m, 12m and 14m²
Our BOARDS
---
---

The new BLEND from GAASTRA is not only looking good, but ensure to cut a quite good figure of the kiteboarder themselve. Effortless riding comes from it's smooth rocker line and wide stance that gives unmatched performance fun. The soft flex and perfect outline combined with the proven rail shapes make this board one of the most comfortable freerider you have ever ridden. The 6cm fins let you carve nice turns and gives a solid grip even in choppy water to boost big airs and land softly and with style!. The single shot wood construction is well proven in the durability department and the core with high density foam saves weight and ensures a perfect flex. The "easy scoop" rocker is optimized for easy planing and control. This crossover shape and outline combines freeride, freestyle and cruising in one awesome board. Already early november the Blend is available in two size of 135 and 145 cm at Funboard Center Boracay.
---

The Nobile T5 2014 is designed to rise your riding to the next level in the easiest way available, a perfect freeride combination from the beginner to advanced rider. The T5 is the multiuniversal machine that makes your progress faster and more effective. This model is the board of choice for everybody looking to advance their skills in all disciplines. Thanks to early planing and great upwind performance, the T5 will let you focus on riding and progress rather than trying to stay upwind. Massive POP, combined with ultimate comfort, stability and grip makes the T5 a versatile tool that you will enjoy for many seasons. Light wind planing, control at speed and phenomenal upwind ability are trademarks of the Nobile T5 2014 range. It is all about fun in the water and going home with a smile.
For many riders an easy to ride board available at Funboard Center Boracay for your first step into jumps, smooth turns and freestyle moves. The T5 board guarantees fast progress, tons of joy and satisfaction.
---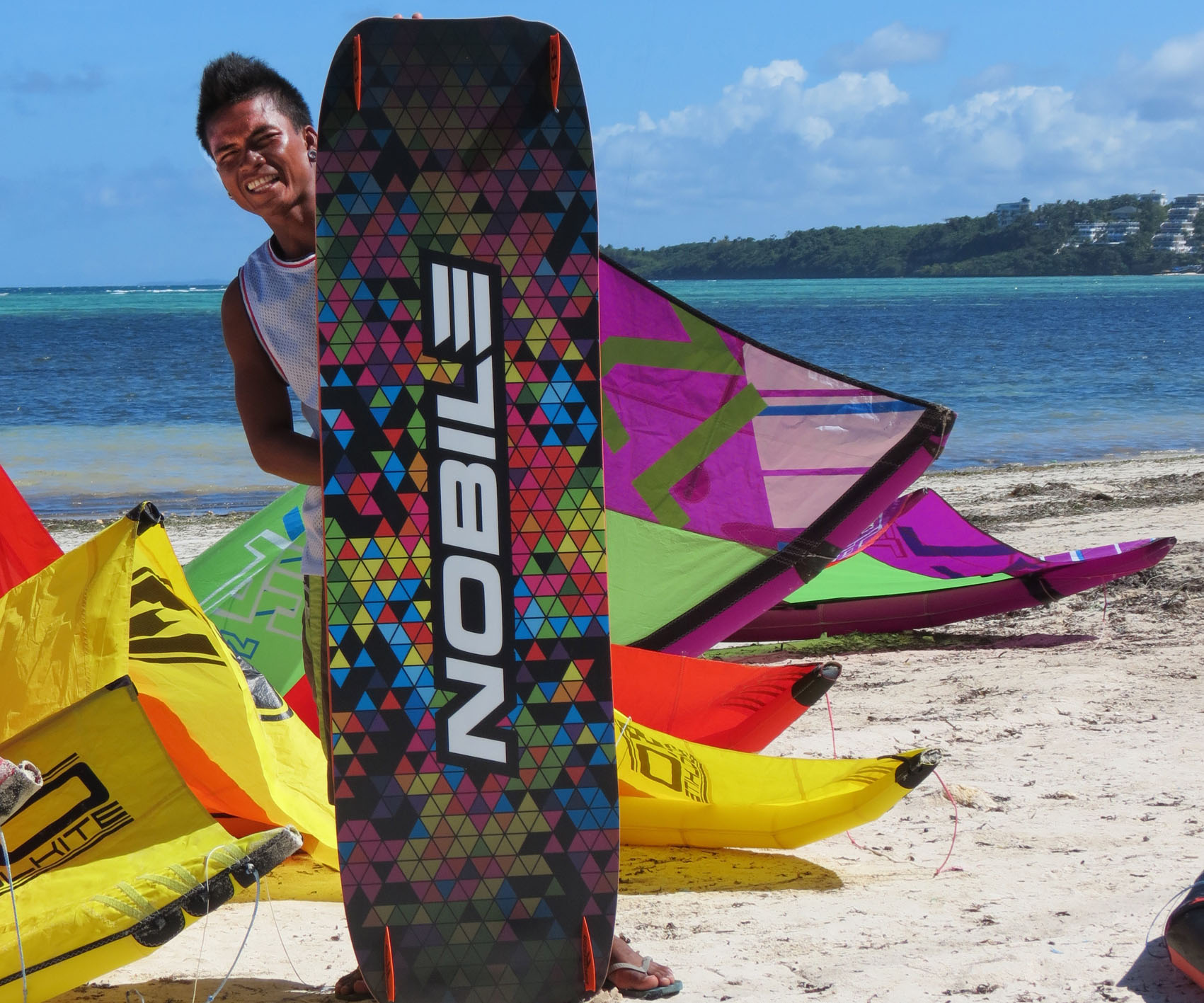 The Flying Carpet von Nobile is a must for every kite school. It's longer than the shortest kite instructor from Funboard Center Boracay and guarantees every kite student a save boardstart and the first floating ride experiences. All advanced kitesurfer go kiteboarding when the others are still waiting for the wind. Unmatched upwind performance, perfect grip and easy maneuvering benefits with a pleasant ride. It also makes the Flying Carpet easier and more fun to ride than any other kiteboards of it's size.
Playtime - The one directional kite surfboad is perfect for lightwind conditions and designed to try your first wave-riding. Use your board with footstraps first and work up to a real surf style without. But be carfefull- as soon as you can stand your first jibe you will easily get addicted.